trapped in time
Our mission was clear to us all, but time was inexorably ticking past. If we remained at this point in our adventure much longer then the world wouldn't be saved and we'd be trapped in time forever. Then right when we needed it the clue arrived on our screen and the future was assured once again.
One of the biggest challenges facing an escape room designer is to decide how many puzzles there should be. If there are too few then the adventure could be over too soon. Include too much content and only the best teams will manage to escape. This is where an effective clue system can come to the rescue of the game designer and deliver a consistently great experience for every player.
For those who haven't experienced an escape room before we'll explain what we mean by a clue system. In simple terms it's a mechanism for passing advice, guidance or other hints to the people locked inside the room.
Clue systems can take many forms, from instructions spoken over a walkie-talkie to a direct video link to the games-master or a screen showing text or images. The role of the clue system is to enable the participants to progress on their adventure when they are stuck. But to be effective in maintaining the immersion and the narrative its design must be sympathetic to the theme and storyline.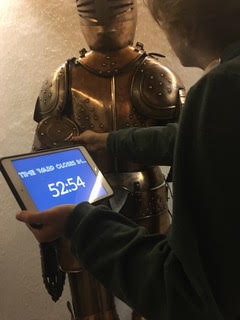 When your room's theme involves travel back in time then the use of fixed monitors can detract from the experience. After all, how many computer monitors were there in the middle ages? So when the team at chronyko were discussing the proposed user experience with the team at Time Trap Escape Rooms in Reading, it was clear that a tablet based clue system was essential. However, at the time there wasn't an iPad App clue system readily available. So what could we do to help?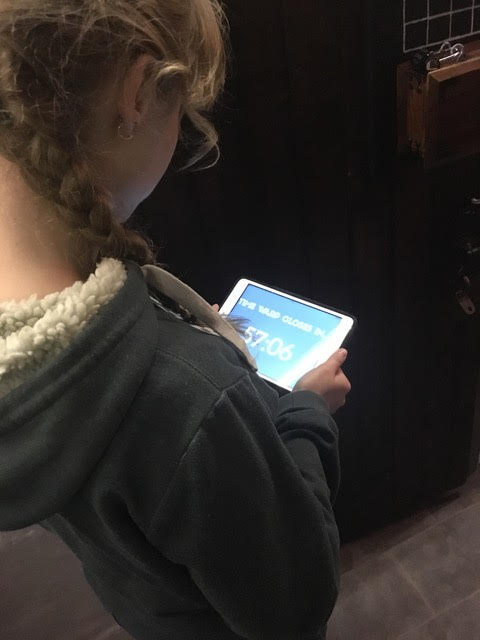 This is the type of challenge we relish here at chronyko and therefore we decided to find a solution. We initially had a number of conversations with Andrew and Katie about how they wanted to run their games, the technology already in use within their business and the look and feel they wanted. We then designed and built an App that met their needs, but could also be reused in other rooms.
The architecture we decided on was a classic client/server model with an App running on an iPad and a back-end NodeJS application. The technical solution, along with the challenges of deploying custom built iOS Apps to a small business, is a subject for another blog post so we won't go into the detail here.
Its now been several months since Time Trap opened their first room and we're thrilled to report that the chronyko built App has been successfully supporting intrepid time travellers right from the first game!
We're very pleased that we've been able to support a fabulous escape room, an exciting new business and the great team behind it all. So next time you're trapped in time you can be assured that the clue to help you complete your mission will be safely delivered to you very shortly.
So all that's left for us to do is to recommend that you head along to Reading and experience being trapped in time for yourself!