cowes week parade puzzles
At this year's Lendy Cowes Week we teamed up with the Andrew Simpson Foundation – The Sailing Charity. We worked together to produce six sailing related "Pillars of Wisdom" on the Parade in Cowes.
Each of these pillars contained information about a different skill or behaviour that can be learned and practiced while sailing. These are:
Respect
Preparation
Determination
Initiative
Communication
Practice
On each pillar was a fun puzzle to be solved. To win a prize you needed to go and find all six of these pillars and attempt the puzzle on each of them. Each puzzle provided a single digit number as an answer. But that's not all you needed to do, once you had the six answers you needed to rearrange them into the order indicated by another clue that you'll find on the pillars. When you'd got all the answers and put them in the correct order, then you needed to return to the Andrew Simpson Foundation (ASF) stand on the Parade in Cowes.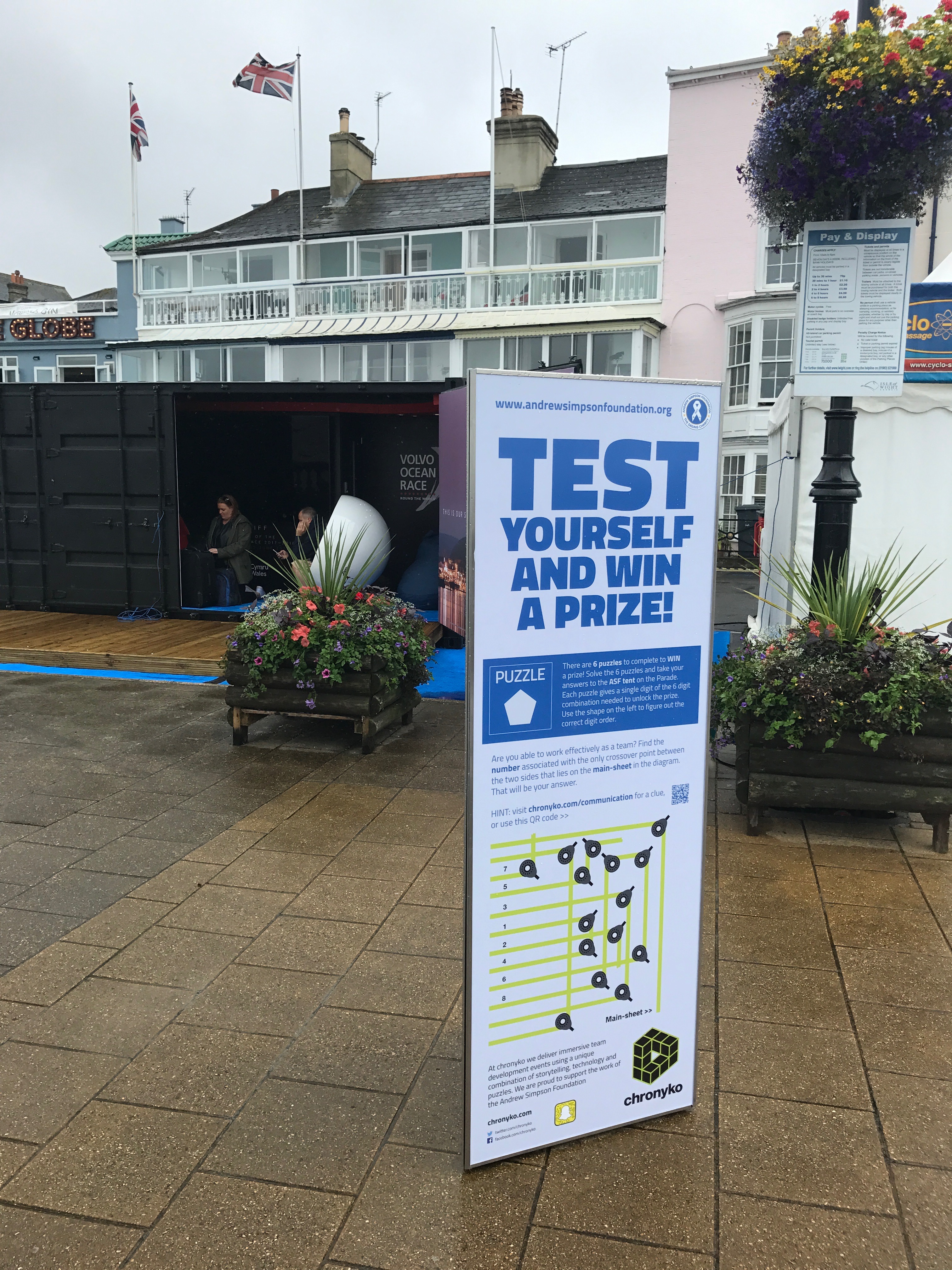 At the ASF stand you would have found a locked box similar to the one pictured. To claim your prize you needed to enter the correct code into the two padlocks and open the locked box. Please remember to donate to this great cause by Texting BART17 £5 to 70070
During this year's Cowes week we chatted to many people who completed the puzzles and came along to the stand to obtain their prizes. It was great to hear that everyone had fun completing the puzzles and we hope everyone enjoyed their puzzle box prizes.