IMMERSIVE LEARNING SERVICES
IMMERSIVE LEARNING IS THE USE OF IMMERSIVE TECHNIQUES, INCLUDING STORYTELLING, THEATRICAL PERFORMANCE, TECHNOLOGY AND PUZZLES TO DEVELOP AND EXERCISE SKILLS.
We will work with you to identify the learning objectives for your team that address your business priorities. You can choose one of our wide range of existing immersive learning experiences or work with us to create your own. We can work in person or remotely with groups of any size and any age and our immersive learning solutions can be tailored to fit with your budget, timescales and outcomes.
Each of our immersive learning solutions is built around a storyline that is designed to engage the participants. Each narrative is written to create a metaphor for your business environment, enabling participants to be freed from operating constraints and to identify creative solutions to business problems.
Within our solutions we use innovative technology as well as a wide range of challenges and puzzles in order to create engaging and inspiring learning and development content for your team. Our solutions include activities, events and programmes and cover all aspects of learning and development.
FEATURED REMOTE EVENT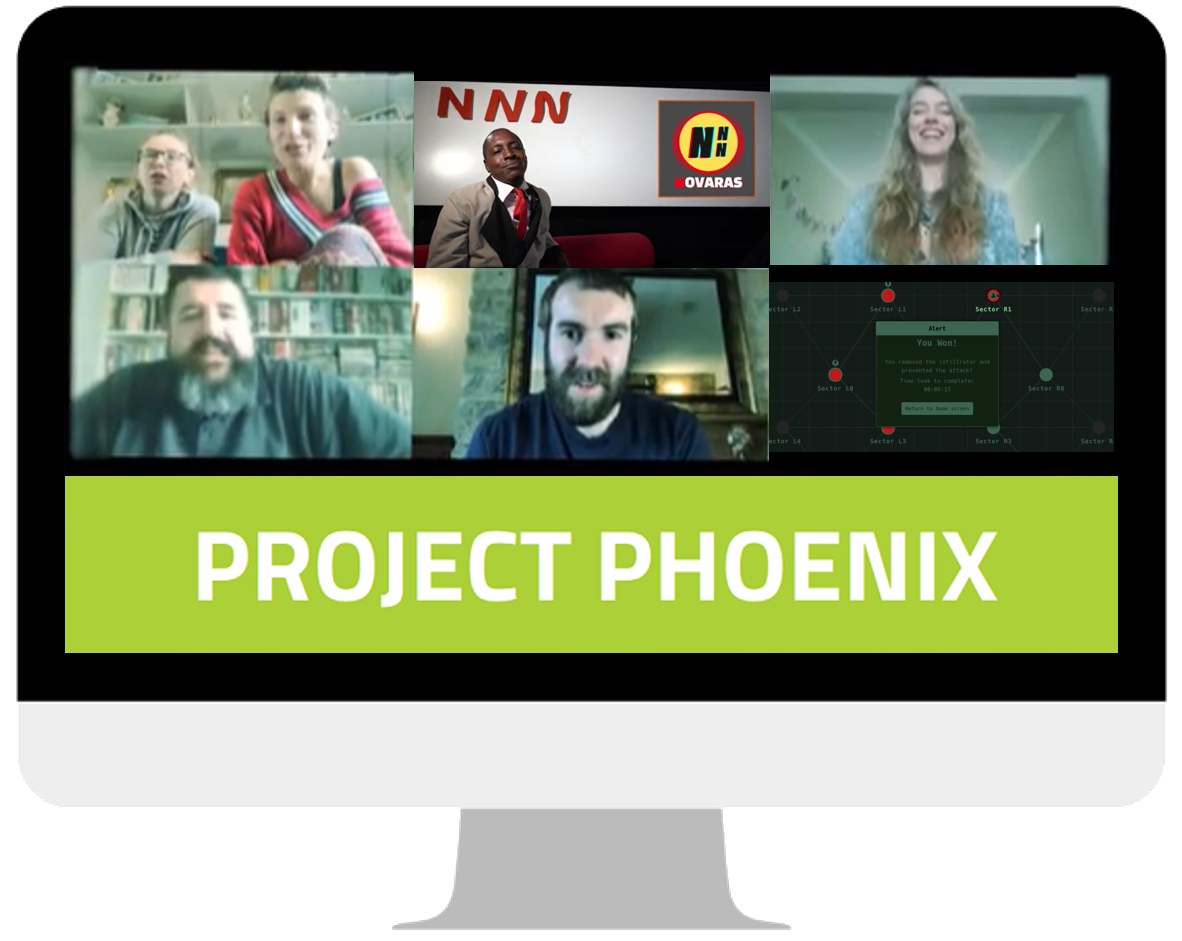 Project Phoenix is an innovative remote immersive learning experience. CLICK for more information.