Activities
Immersive learning activities are designed for teams to work collaboratively on shared problems. With our broad portfolio of content, we have the capability to run activities to fulfill many learning needs. These include diagnosing team behaviours, identifying gaps in current learning provisions and providing scenario based activities designed to develop specific knowledge or key skills such as communication, collaboration, creativity or critical thinking.
Activities can be included within immersive learning events and immersive learning programmes and encompass a range of different delivery formats. Some activities require interaction with physical objects while others are delivered online. This range of delivery formats allows teams (or multiple teams) to complete specific activities as a single group, regardless of physical or global location. This focus on inclusivity brings team members together, enabling the sharing of knowledge and increasing the understanding of each team member's strengths. 
In addition to our existing content, we can design and develop an immersive learning activity that is tailored to your specific business need. Whether your aim is to find an effective method of providing internal training across a global business, or to educate your customers about a new product, immersive learning activities can help achieve your goal.
Keep reading to learn more about our methodology for creating immersive learning activities, as well as finding links to case studies of activities we've previously created for our clients.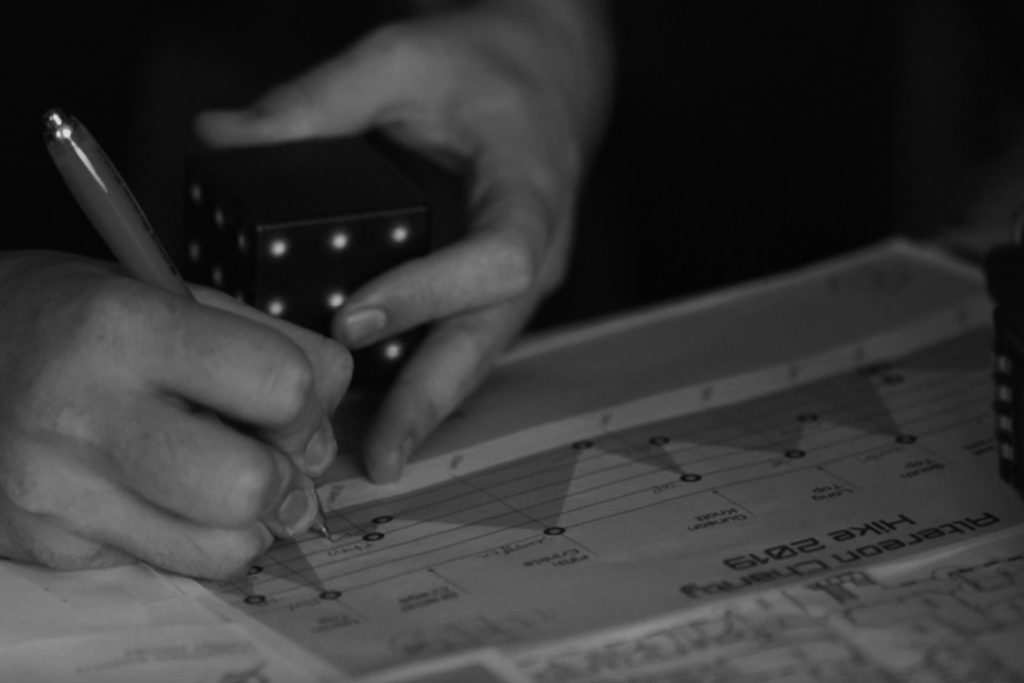 Benefits
Can be run at any location making them highly accessible to learners.
Can be run across one or multiple sessions enabling broad coverage across your team.
Great for addressing less complex learning outcomes eg diagnosing team behaviours.
A broad portfolio of activities covering common learning objectives are available off-the-shelf.
Learning content is designed to be run either independently or integrated into an existing learning and development programme.
Bespoke activities can be developed to meet your specific learning objectives.
Creating Your Activity
The first step in creating an immersive learning activity is to define the key learning objectives for the activity that address your business's specific needs. It is also important to identify:
the audience for the activity

the number of people attempting the activity

the proposed location

the roles the learners fulfill

a timescale for when the activity will be delivered
Each of our immersive learning activities is built around a storyline that is designed to engage the participants in the learning process. The overarching concept for the activity will be derived from the learning objective you want to achieve. The narrative and storyline will then be written in a way that enables the learning objectives to be realised. You can work alongside us to shape the concept, storyline and narrative, or leave us to create it for you. Either way you'll remain in control of the messaging and outcomes that are used.
Using the concept of backwards design we will then identify the type of activity that is most appropriate for achieving your objectives. The considerations for your immersive learning activity are summarised below.
Activity Design
We have a broad portfolio of existing activities that are available as off-the-shelf learning content. Each activity has been designed to meet one or more commonly encountered learning objectives. Alternatively you can commission your own activity, that we will design and develop with you, to meet business specific or new learning objectives. See our gallery and case studies of previously developed content for examples of our currently available activities.
Scalability
Our activities typically combine components that are delivered both in-person and online. The blend of these in a given activity determines the most appropriate usage of the activity and its scalability across large teams. Activities built using physical components can increase immersion but are often less scalable, whereas purely online activities have different immersive properties but can be highly scalable. The usage of the learning content will inform this aspect of design.
Facilitation
The power of immersive learning is significantly enhanced by the delivery and facilitation of the activities. The quality of delivery impacts the immersion and engagement of the learners. Active facilitation improves the outcomes achieved as a result of the feedback and reflection processes. We can either deliver and facilitate the activities or train your staff to do this. We therefore offer a wide range of licensing and delivery models to align with your specific learning and development needs.
Once you have a good understanding of what your immersive learning activity will be, we will work with you to create a delivery plan for developing and delivering the activity for you. This plan will be dependent on the attributes of the chosen activity, with off-the-shelf activities being available for delivery much more rapidly than bespoke activities.
If you're in need of some more inspiration for your activity check out our case studies. Feel free to get in contact with out team to discuss any aspect of immersive learning and how it can benefit your business.
Off The Shelf Content
We have developed a large portfolio of immersive learning content to meet specific learning outcomes. Further information about these can be discovered in the case studies section.
Case Studies
All of our activities are selected to meet your specific learning objectives. You can find out more about some of our previously developed activities in these case studies. Click the links in each one for a more detailed break down of the activity and its learning objectives.
Knightmare Live - The Online Quest is an adaptation of the critically acclaimed Knightmare Live stage show, based on the cult children's series from the late 80's. It is a unique online immersive learning activity designed for teams of up to 20 to participate in remotely. Players are required to work together to solve puzzles and devise creative solutions to defeat Lord Fear.
Our action packed collaborative strategy game SCOOT3 can be played by 6-20 players. It is designed to form close bonds within a small team, encouraging them to develop and exercise key business skills. The game includes elements of planning, strategic decision making and allows the results of the decisions to be played out through a fun and immersive computer game.
Ruben's Quest
Created as a multi-part adventure for geographically dispersed teams Ruben's Quest is an innovative immersive learning activity. Your team must help Ruben locate the mythical Golden Branch hidden in a lost Inca Temple deep in the Amazon Rainforest. The activity uses innovative technology and multimedia content to exercise collaborative problem solving skills.
AQuA
This activity enables the benefits of an industry leading cybersecurity service to be showcased in an innovative way. This bespoke "pop-up escape game" was licensed to our client to run at industry conferences, for internal training and for their prospects. The game enables players to become a threat hunter by enabling them to locate security breaches in the top secret AQuA machine.
Our Project CERTES activity is designed to be run for groups of up to 60 players at a time. Its primary objective is to inspire people from diverse backgrounds to explore and learn more about an unfamiliar topic. It also highlights the benefits of team working across a competitive industry and focuses on developing problem solving skills in a fun and engaging way.